Welcome to the MRARC classified ads page. Posting is restricted to club members however anyone can view the ads. Please only post Amateur Radio type items services and training.
3 Element SteppIR yagi, Element housing Units (motors) recently refurbished and includes the controller, all working, with original manuals, and…
02/16/2017
North Vancouver
Total views: 411
Price: $ 1,000.00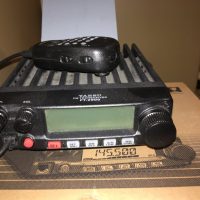 Selling my Yaesu FT-2900 2M radio. Great radio maximum output of 75W. Willing to consider trades.
02/16/2017
Maple Ridge
BC
Total views: 90
Price: $ 200.00